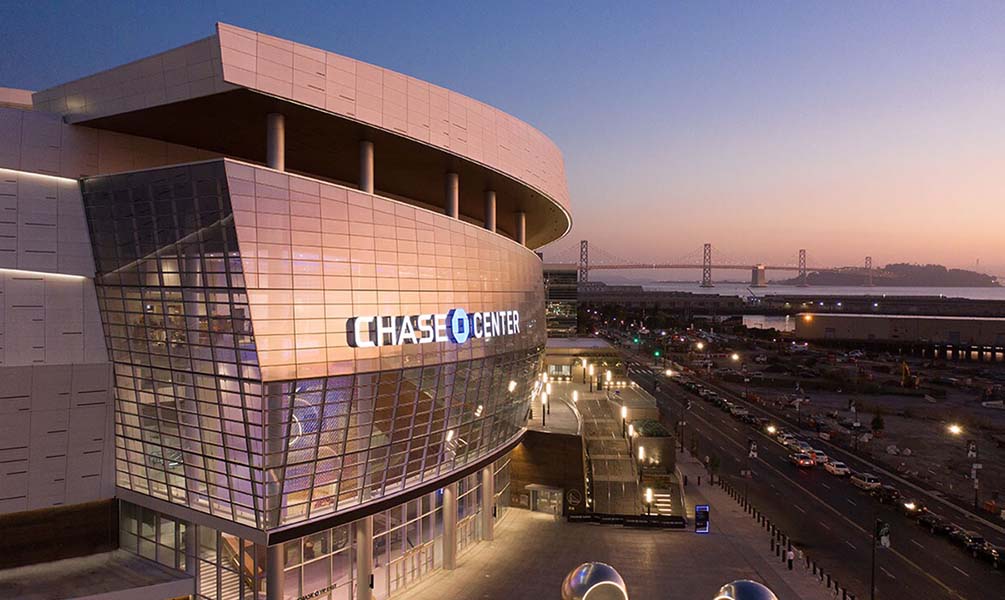 Chase Center Puts on Great Show
Mention Chase Center and the first thing that rightfully comes to mind are the Golden State Warriors.

The six-time NBA Finals champions moved into their new Mission Bay home during the 2019-20 season after nearly five decades in Oakland. Yes, Chase Center brought back NBA basketball to San Francisco, but it also gave the City something it had been sorely lacking – a state-of-the-art indoor concert venue that attracts the elite names in music and comedy.
Previously, San Francisco concertgoers had to make long treks to catch such shows. Oakland boasts of the Oakland Arena (formerly Oracle Arena, Oakland-Alameda County Coliseum Arena, etc.) and San Jose has the SAP Center, but San Francisco never had a large-venue indoor arena.

Until Chase Center, which seats between 12,000-17,000 concertgoers, depending on stage configuration.

The $1.4-billion sports and entertainment center opened with a bang on Sept. 26, 2019, not with a Warriors game but with a concert by Metallica and the San Francisco Symphony.

Shows by top acts such as Elton John, Janet Jackson, Eric Church, Jonas Brothers, Santana, Bad Bunny, Ariana Grande and Dead & Company followed in the ensuing months, but the arena fell silent from March 2020 to September 2021 due to the COVID-19 shutdowns.

On Sept. 15, 2021, Tame Impala kicked off the post-COVID concert era, and the music has been flowing since. Among the stars who have taken the Chase Center stage since then are Phish, Eagles, Metallica (again), Kane Brown and John Mayer.

The coming months will bring comedians Jo Koy and Kevin Hart, The Lumineers, Duran Duran, Twenty Pilots and Roger Waters.

Pick up your tickets, Four Seasons residents – and you won't need to drive over the Bay Bridge or traverse South Bay traffic to catch your favorite acts.

UPCOMING SHOWS
May 6, 7 – Jo Koy
Aug. 3 – The Lumineers
Aug. 23 – The Killers
Sept. 4 – Duran Duran
Sept. 16 – Swedish House Mafia
Sept. 18 – Twenty One Pilots
Sept. 23, 24 – Roger Waters
Oct. 1 – Kevin Hart
Oct. 12 – New Order, Pet Shop Boys
For more information, visit chasecenter.com/events.