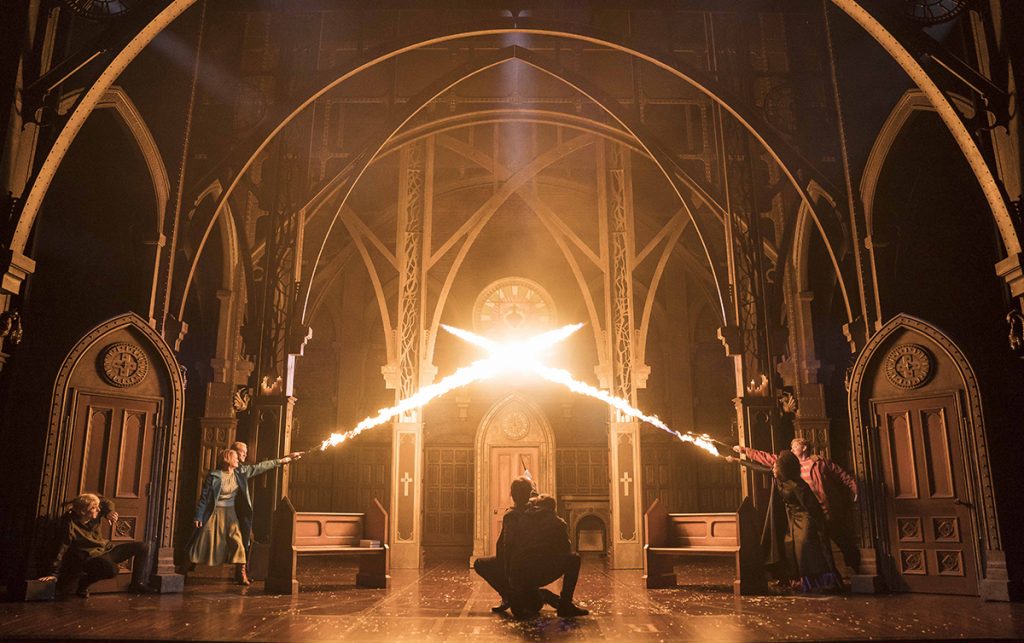 Harry Potter and Wizarding Friends Return with Exclusive West Coast Production in San Francisco
Harry Potter fans were thrilled when the film series, based on J.K. Rowling's wildly successful novels, came to a conclusion in 2011 with Harry Potter and the Deathly Hallows – Part 2.

They were equally saddened. How were they now going to get their Harry fix?

Poof! Like magic, Harry and many of the beloved wizarding characters are back, only this time they won't be found on the big screen.

Instead they'll reappear in the exclusive West Coast production of Harry Potter and the Cursed Child, playing now until January 2023 at the Curran Theater.

"San Francisco was chosen as the exclusive West Coast location for Harry Potter and Cursed Child because its commitment to the arts," said producers Sonia Friedman and Colin Callendar. "Theater is an integral part of the fabric of this community, and we are excited to bring this story to the historic Curran Theater and for audiences to experience the magic of this reimagined production together."

The play takes place 19 years after the events of the final film. Harry, Hermione Granger and Ron Weasley are among the familiar characters returning. This time around, however, they are among the parents of the next generation of youngsters attending the Hogswarts School of Witchcraft and Wizardry, which includes Harry's son Albus, Hermione and Ron's daughter Rose, and Scorpius, the son of the villainous Draco Malfoy.
The cast includes John Skelley (Harry), Abbi Hawk (Ginny Potter), Benjamin Papac (Albus Potter), Steve O'Connell (Ron), Lily Mojekwu (Hermione), Folami Williams (Rose), Lucas Hall (Draco) and Jon Steiger (Scorpius).

The production offers masterful special effects that will leave audiences gasping and wondering how it was possible. The play has sold more than 4.5 million tickets worldwide and holds a record 60 major honors, with nine Laurence Olivier Awards, including Best New Play, and six Tony Awards, including Best New Play.

The play is based on an original new story by Rowling, Jack Thorne and John Tiffany. It was originally an epic two-part event, but the show has been restaged as one singular performance by the award-winning creative team.

The Curran Theater is located at 445 Geary St. For more information, including how to purchase your tickets, visit sf.harrypottertheplay.com.

Photo credit: Matthew Murphy