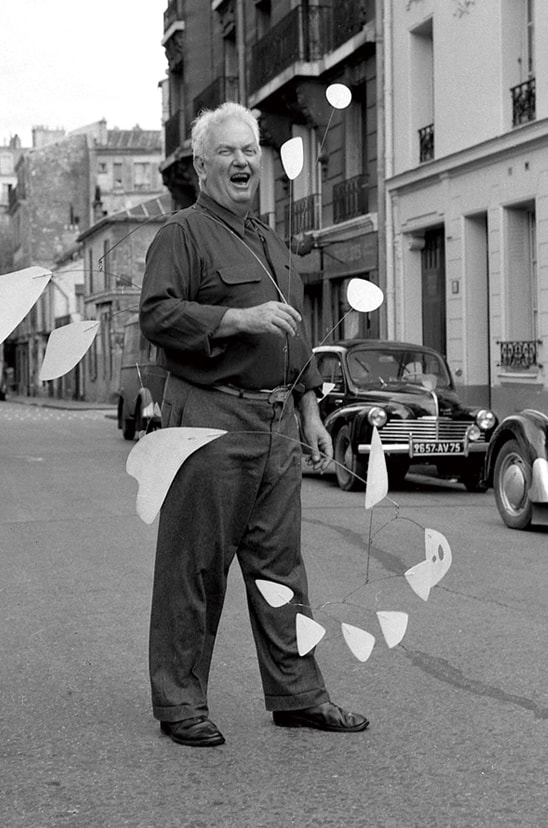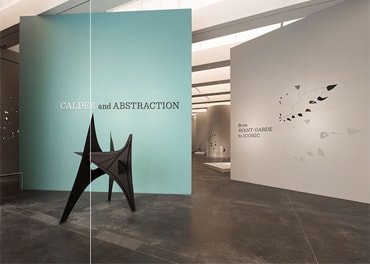 By Bianca Zeiler

Calder mobiles were my first real love. I'll never forget our first encounter, in a sculpture garden in the South of France. I was eight. That piece, like many of Calder's, was larger than life. To my pre-tween eyes, it was amazing, strange yet accessible. I wanted to look at it every day. I loved the organic shapes and the colors and how it moved and how perfect, I thought, it would look in my backyard at home in Marin. I envisioned exactly where it would go: next to the big tree that my parents continuously promised would have a treehouse but so far had only a wooden platform, and no safe way to get to it. (It would stay like that, by the way, until we moved five years later to another home.)
When my mother suggested that my brother and I go inside and see the rest of the art in the museum, I promptly announced that I knew what I wanted as a souvenir of our trip to France: a Calder mobile. Specifically, this Calder mobile. My parents, art collectors that they were, pretended to humor me. They praised my good taste and said they would look into it, but they were pretty sure the museum wouldn't sell us the piece. At least, not for the 100 Francs I had in my pocket. Needless to say, I didn't get my souvenir, but my love affair had officially begun.
When I heard that the SFMOMA was featuring "Scaling Up," a Calder exhibit, I was giddy. So, on a sunny day, I walked through Yerba Buena Gardens towards the museum. Now that I live in the neighborhood, I use any opportunity I can to "take the scenic route" through the gardens, mostly because walking off the street and into Yerba Buena Gardens, I feel an instant sense of calm. On this particular day, I passed couples lounging on blankets in the grass, smiled at the stylish kids barreling towards the butterfly garden, and then strolled into the museum to spend a few hours with my first love. 
Walking into the Calder gallery, I was an eight-year-old all over again. Stunning mobiles and stabiles perched proudly against a wall of windows facing an outdoor sculpture garden. Though the indoor collection features several impressive small-scale works, my particular favorite was "Big Crinkly" a large metal sculpture that stood tall in the outdoor garden and reminded me of that first one I saw back in St. Paul de Vence. Crushed to have missed the Spotlight conversation, I vowed to return very soon.
"Scaling Up" did not disappoint. For that matter, SFMOMA didn't either. Open, engaging, and full of light, the recent expansion more than doubled the museum's exhibit space and is really a work of contemporary art itself. Yerba Buena is already an oasis of culture in the city – and this architecturally stunning and welcoming space is makes the neighborhood even more exciting.
Later, as I sat in the garden people watching, I checked out the SFMOMA website on my phone. I discovered something that made me smile: SFMOMA has planned to run the Calder exhibition all through summer…I suppose it's as close to having a Calder in your backyard as a YBG resident can get.